Lenny BuckleOnbuhimo carrier is designed for children who can already sit unassisted. It is most commonly used for back carry. Lenny BuckleOnbuhimo is available in two sizes Standard and Toddler. Onbuhimo has a panel that can be adjusted in its width - this makes the Lenny BuckleOnbuhimo a truly universal carrier.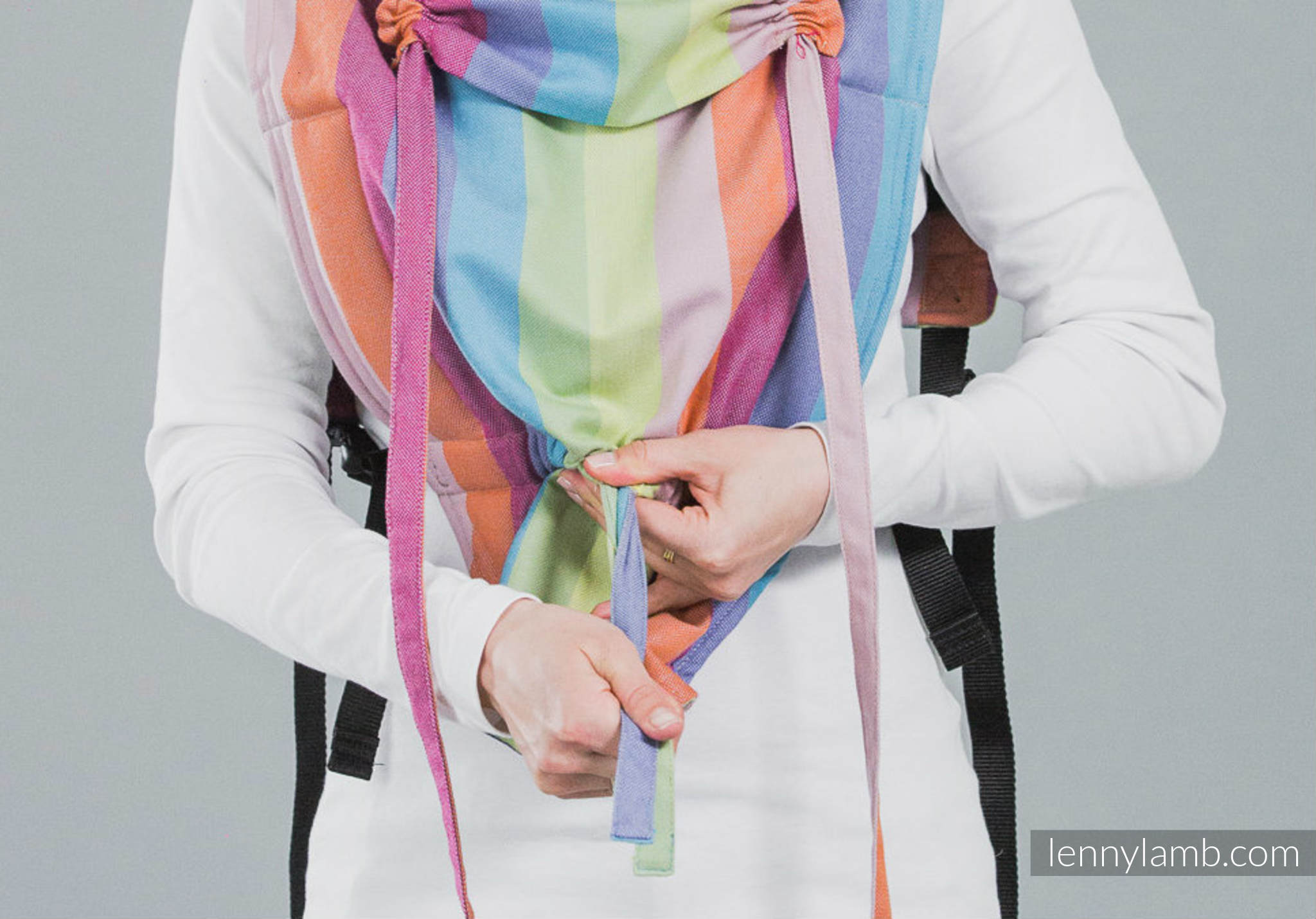 It also has a very comfortable adjustable hood - you will easily adjust it to you and your baby's needs.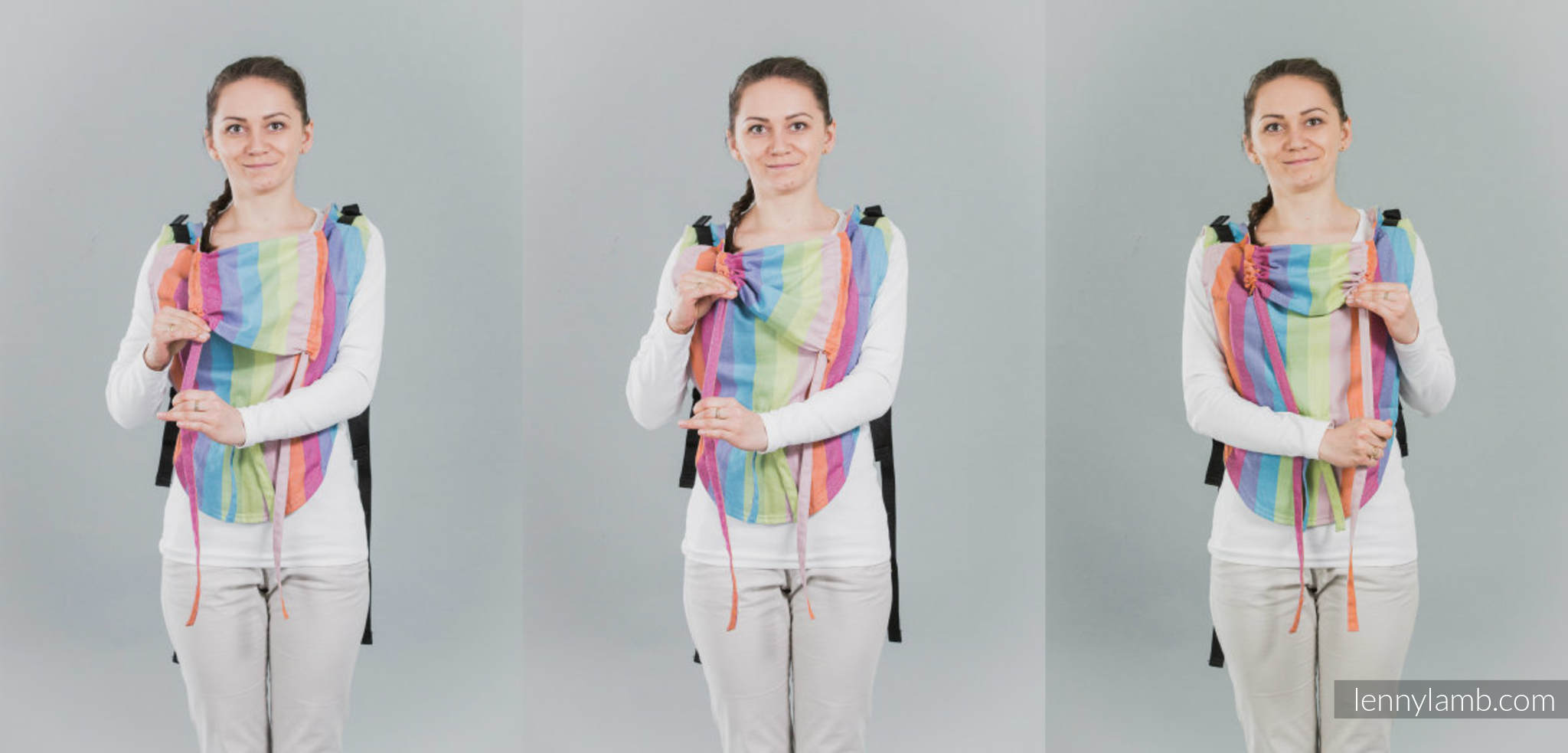 Lenny BuckleOnbuhimo is compliant with the ASTM F2236-16a norm.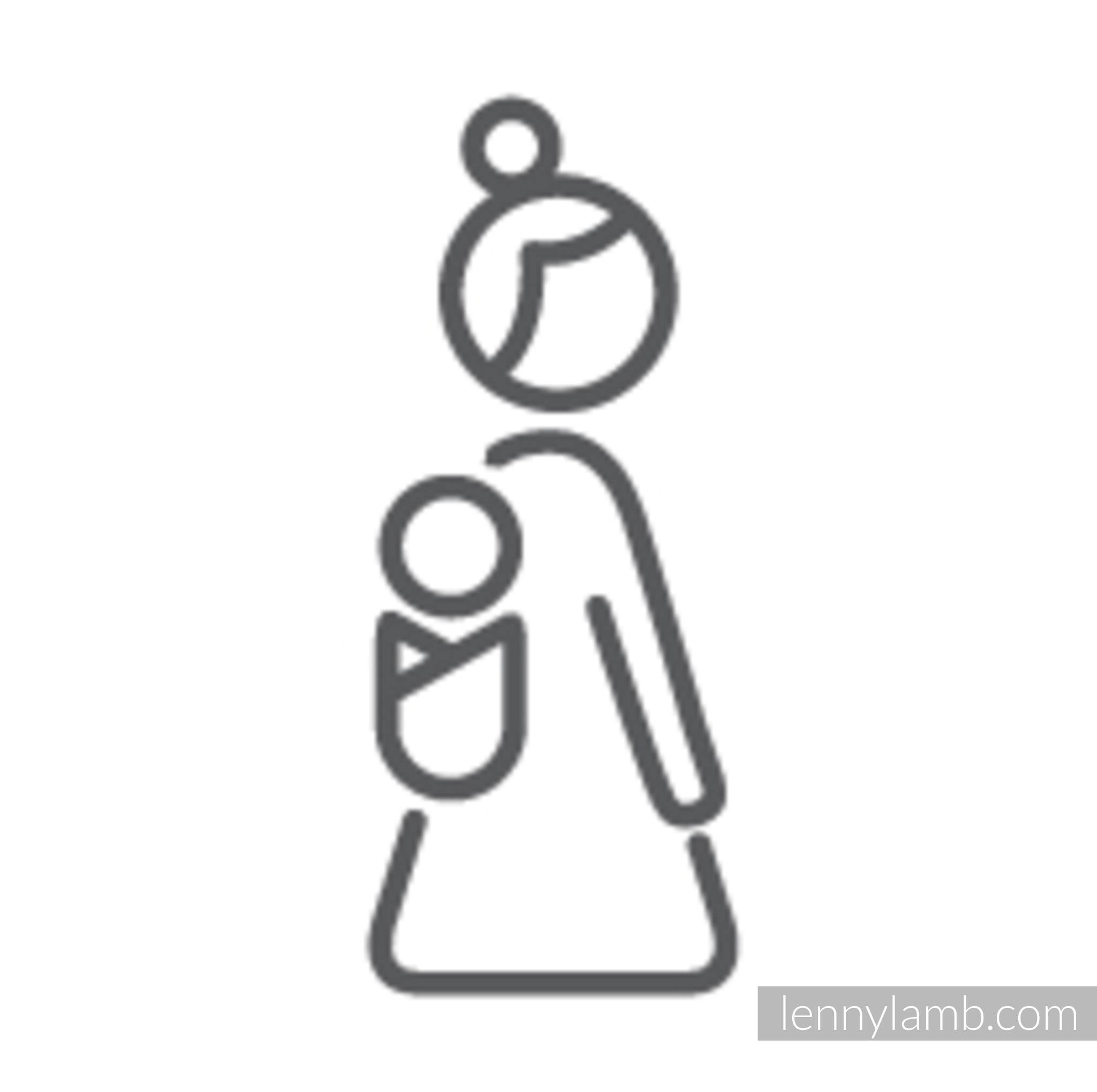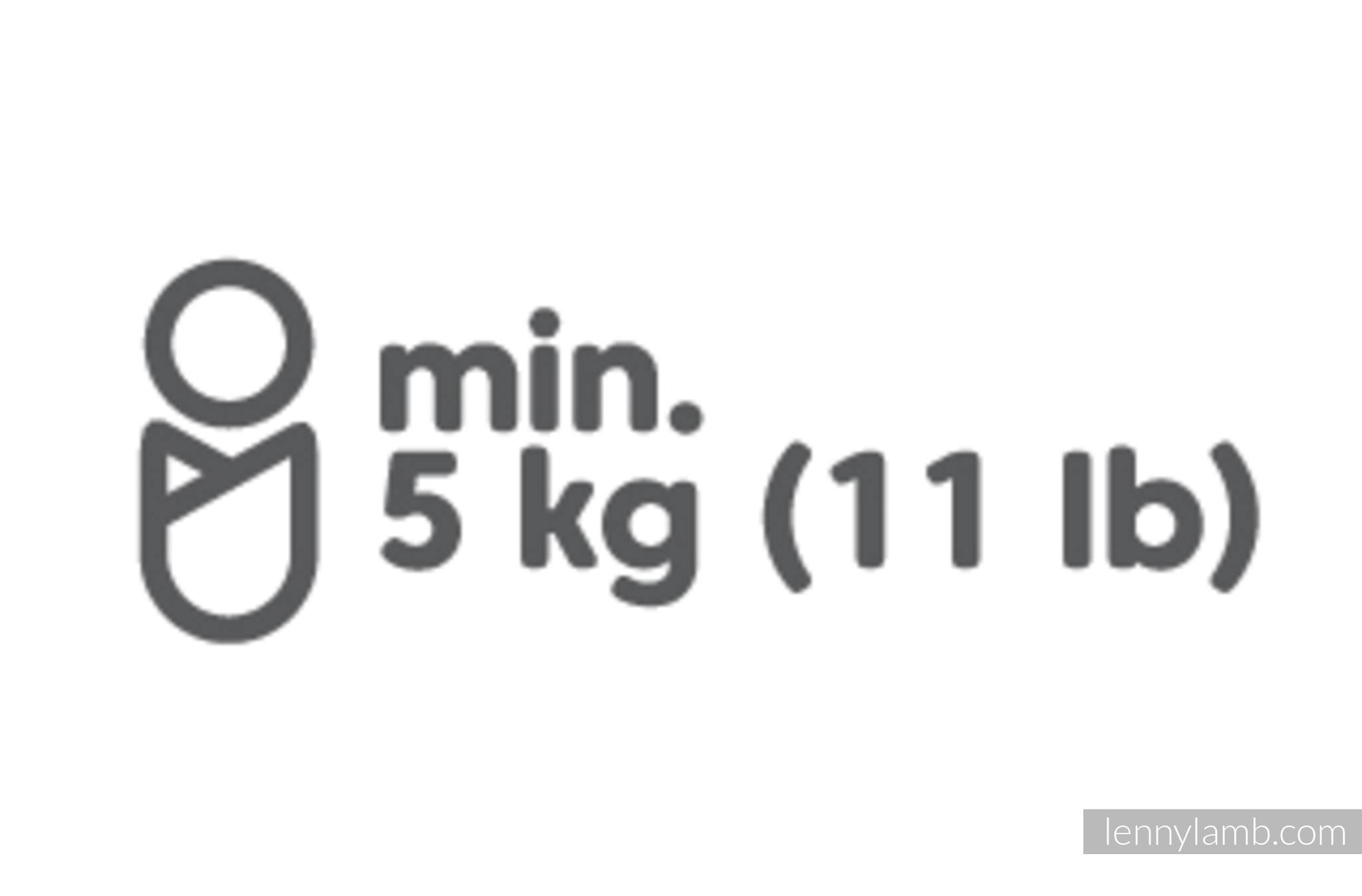 Actual colors and pattern placement may vary from pictures.The difference in color display may be due to different monitor settings.

---
****************************
2nd grade products have some aesthetic defect (double, broken thread, pills, color or pattern difference or other). 2nd grade products can also not be affected by any from above but the fabric used in those products can be unfinished and can require a bit longer time for breaking in or the products were part of the photo session.None of them affects safety. They are as safe as 1st grade products. These products cannot be subject to complaint.
---
Does your wrap come from a true weaving studio, or from a manufacturer that just sources random fabric ? LennyLamb is a true weaving studio.
---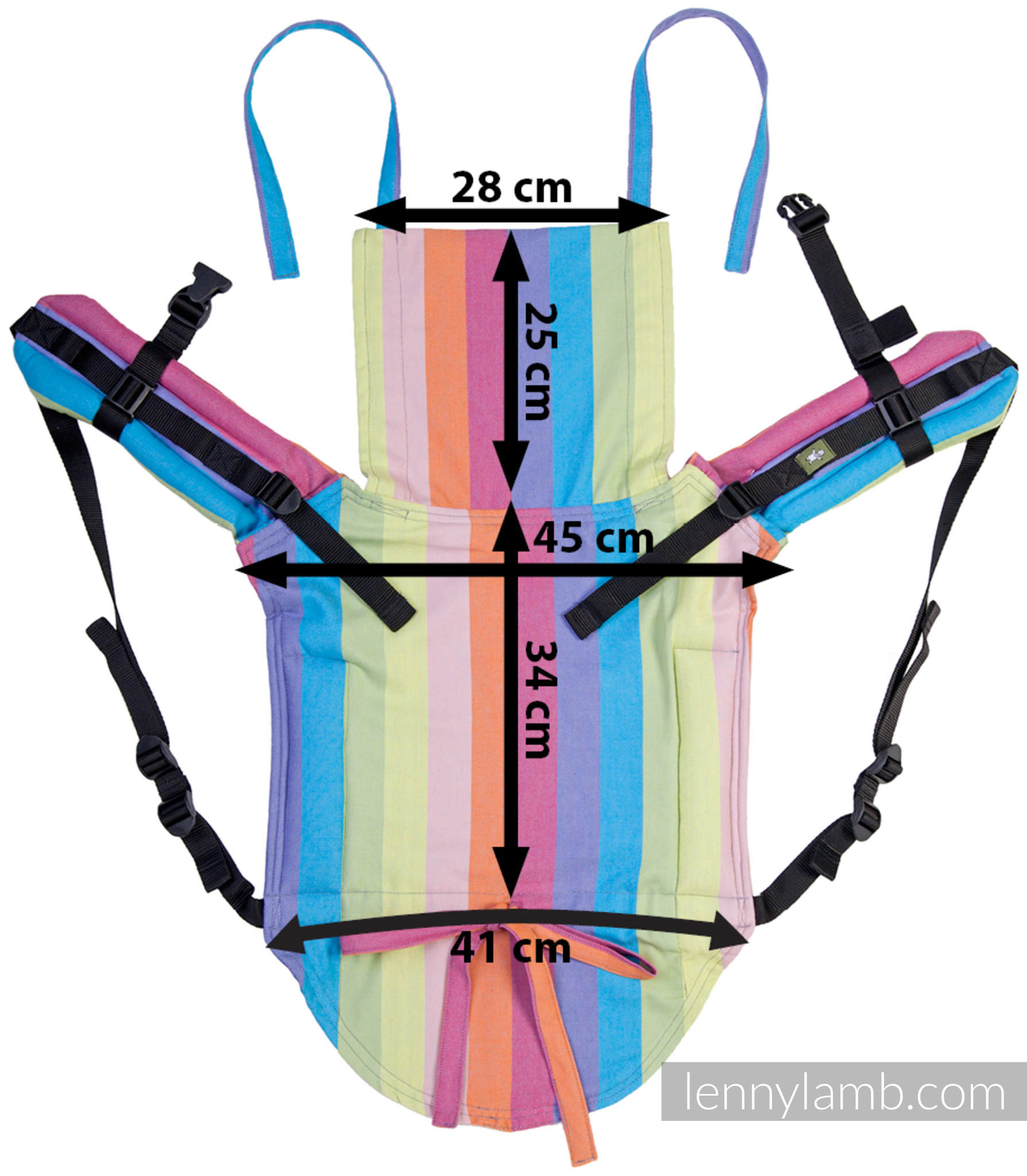 Permissible measurement error +-3cm

---