The arrangement of the pattern on the product may differ from the one presented in the picture.
---
My World Big Handbag for women - your rules, your colors, your world!

Stylish and fashionable big handbag. The front panel of the handbag is made of LennyLamb wrap fabric with lining. A top zip fastening provides safety. Have your space planned - the system of practical pockets (one with a zipper at the back of the handbag, one stiffened inside of the handbag also with a zipper and several additional small pockets - perfect space for your thermal mug or your baby's jar). The handbag has a matching key ring. Choose your favorite pattern and arrange your space on your own.
If the handbag is not available in your favourite LennyLamb design, contact us at contact@lennylamb.com - we will help you make your dream come true! :)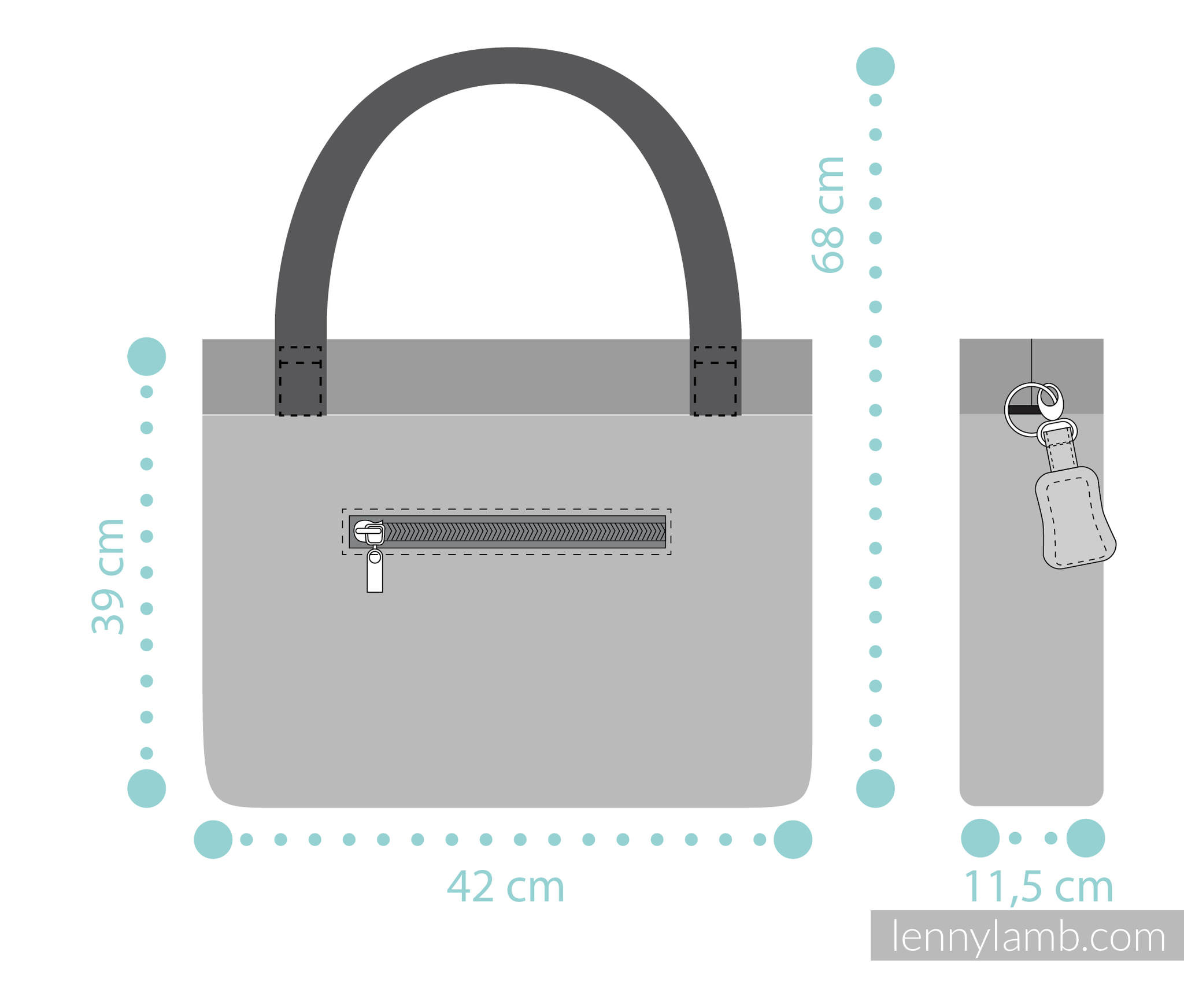 ---
****************************
2nd grade products have some aesthetic defect (double, broken thread, pills, color or pattern difference or other). 2nd grade products can also not be affected by any from above but the fabric used in those products can be unfinished and can require a bit longer time for breaking in or the products were part of the photo session.None of them affects safety. They are as safe as 1st grade products. These products cannot be subject to complaint due to above mentioned defects.


---
Does your wrap come from a true weaving studio, or from a manufacturer that just sources random fabric ? LennyLamb is a true weaving studio.
---