The arrangement of the pattern on the product may differ from the one presented in the picture.
---
Backpack/Crossbody Bag 2in1 SPORTY - sporty design, curved corners which create slender shape. Stiffened, zippered, with lining inside. You can wear it two ways: crossbody or as a backpack. On the outside there is a woven wrap fabric panel and an additional magnet fastened pocket. There are pockets inside which will make it easier for you to organize the space - two of them finished with a rubber band (they will easily contain a cell phone, pencil case or glasses case) and the third one - zippered. The belt included in the set (83-148 cm).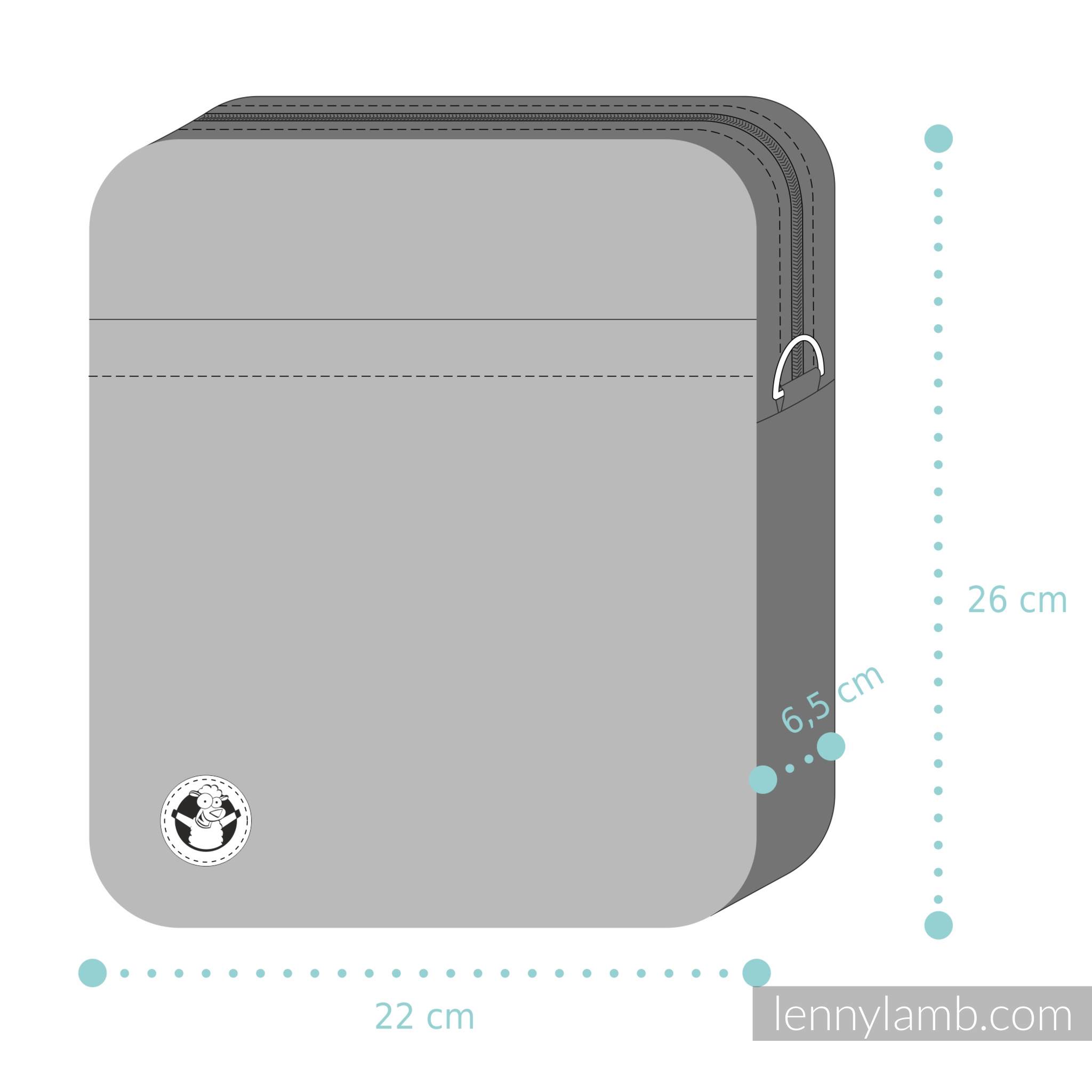 If the bag is not available in your favourite LennyLamb design, contact us at contact@lennylamb.com - we will help you make your dream come true! :)
---
****************************
2nd grade products have some aesthetic defect (double, broken thread, pills, color or pattern difference or other). 2nd grade products can also not be affected by any from above but the fabric used in those products can be unfinished and can require a bit longer time for breaking in or the products were part of the photo session.None of them affects safety. They are as safe as 1st grade products. These products cannot be subject to complaint due to above mentioned defects.


---
Does your wrap come from a true weaving studio, or from a manufacturer that just sources random fabric ? LennyLamb is a true weaving studio.
---