The arrangement of the pattern on the product may differ from the one presented in the picture.
---
LennyLamb Waist Bag made of woven fabric is a great accessory for babywearing parents. It will let you have all the necessary items like you phone or keys always with you. It is made of the same fabric as our carriers and wraps so you can easily make it match your carrier :)
Actual colors and pattern placement may vary from pictures.The difference in color display may be due to different monitor settings.

---
All pre-order products are custom products and cannot be canceled or returned if they have been already made.
---
Does your wrap come from a true weaving studio, or from a manufacturer that just sources random fabric ? LennyLamb is a true weaving studio.
---
This design is woven in a very special way which gives the fabric its amazing softness and floppiness. Yet it also makes the fabric more gentle and prone to pulls.
---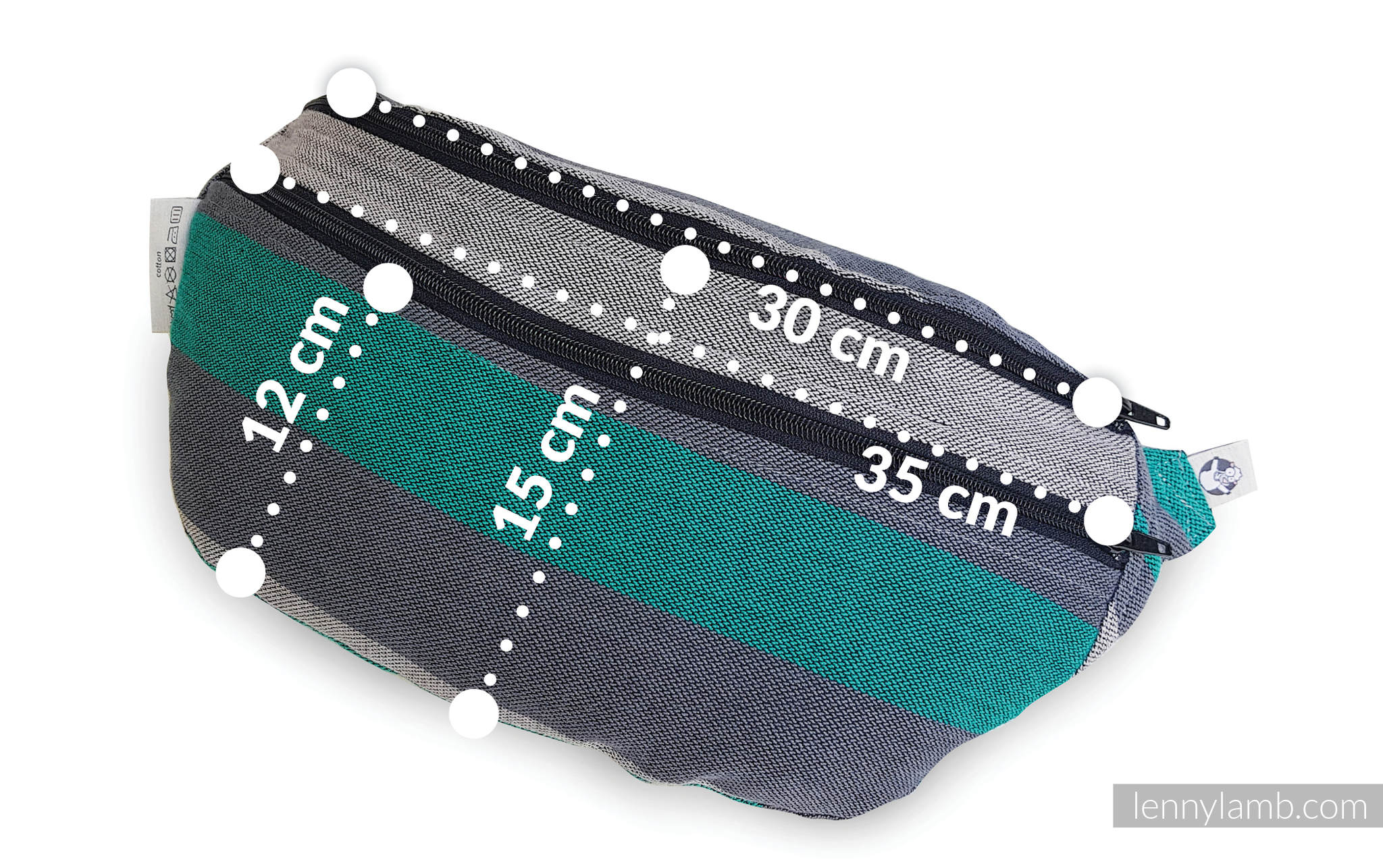 Permissible measurement error +/- 3 cm

---
Marysia's Cat is a pattern that is created to help little Marysia, who has been fighting with cancer for over a year. A little mascot cat #KotekMarysi, which is by her side in the hospital since she has started her fight with the disease, is on the wrap created by three companies: LennyLamb, Loombera Slings, and Kenhuru Sling.

3 companies, 1 goal - raising money for Marysia's treatment and rehabilitation in Italy. Together, we've created a wrap called Marysia's Cat to show that wraps producers and parents who wrap their babies can join forces to help the sick baby.
Only long woven wraps, ring slings, and adjustable carrier are available in the pre-order. The total income will be given to help Marysia fight cancer. We cordially invite you to join the charity event.
Marysia's Cat will be available from 29/03/2019 to 12/04/2019. The orders have to be paid until 12/04/2019, and they will be shipped until 26/04/2019.
---