Babywearing – men's point of view
Dads with wraps and carriers are seen more and more often. They prove that babywearing is not a women's domain – it can be very masculine! What do they tell about it? Does "men's point of view on babywearing" exist?
Dads' attitude to babywearing is pragmatic; when asked about the reason that they started to wear their babies they talk about comfort, freehands, traveling without the pram and multitasking: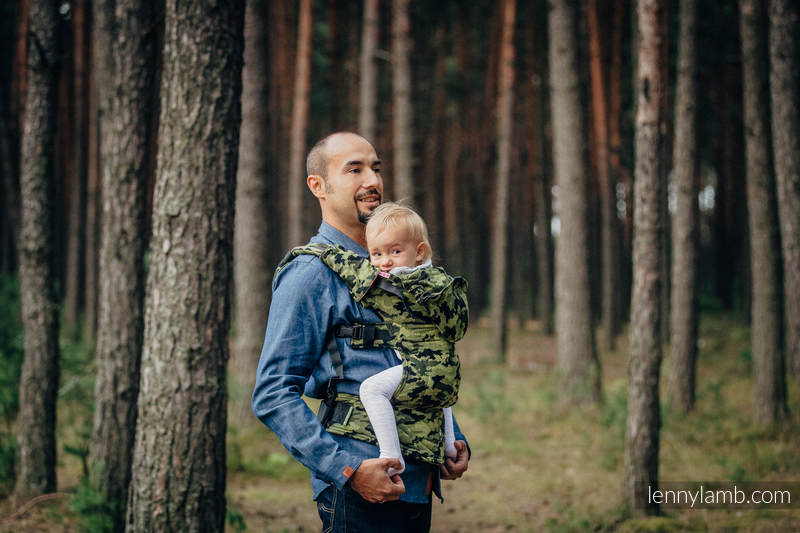 It's practical to have your hands free while carrying your baby especially when you have other things to do, a toddler running around, or the baby is crying or wants to sleep. (Mark)

Being comfortable for the child and the parent. Having my son right in front of me where I can talk and bond with him while carrying him around and doing other things. (Bradley)
Easier to help out with the older kids when a baby is safe on my back. (Codie)
It is the easiest way to transport the baby when I'm out. (Brian)
I wear my son on hikes, to the zoo, and crowded events. 3year olds can get lost in a crowd. Babywearing keeps him safe and provides rest when he's tired. I also like that it gives him a view from over 6 feet off the ground, he gets to see what I see.
(James)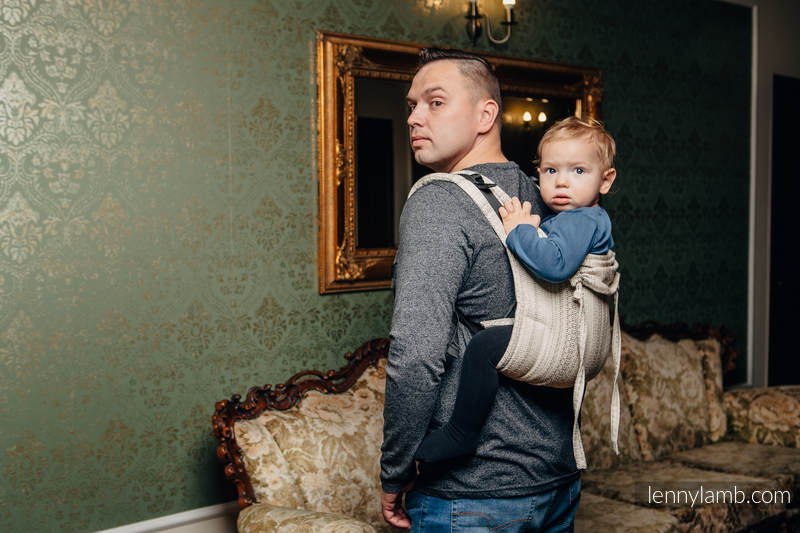 Most men prefer carriers to wraps – because of the simplicity and speed of use:
My favourite is my (custom preschool size) buckle onbuhimo. It fits like a traditional backpack, no waist buckle to dig into my lower back or make my clothes look weird. (James)
Once you adjust the carrier, it can be quickly put on. (Kacper)
When it comes to the fabric: patterns and blends – babywearing dads prefer simple patterns and 'masculine' colors. They appreciate how the fabric works. Blends don't seem as important as for the women.
I prefer carriers that look more masculine. Dark colors/ simple patterns. (Bradley)

The fabric is semi-important. I prefer light weight or breathable fabrics. (Brian)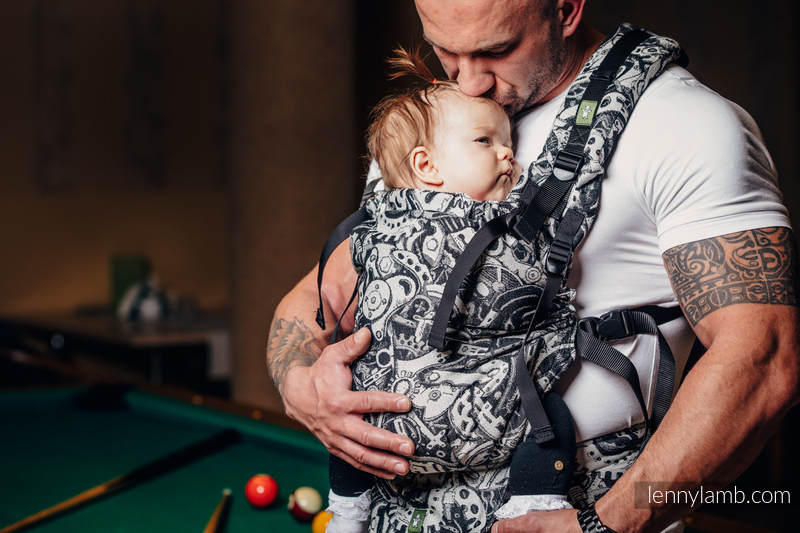 Most babywearing dads say that 'men's point of view on carrying their children' exists. How would they describe it?
Men's point of view on babywearing seems to be very minimal. I think that men's babywearing would be best focused on functionality and utility. (Brian)

Less attention paid to news, colors and bagatelles. (Andrew)
Focus on functionality and comfort; visual aspect is not so important. (Kacper)
I think men like the practical aspect. And I like the feeling of carrying the baby close. (Mark)
---