BABYWEARING ON BUDGET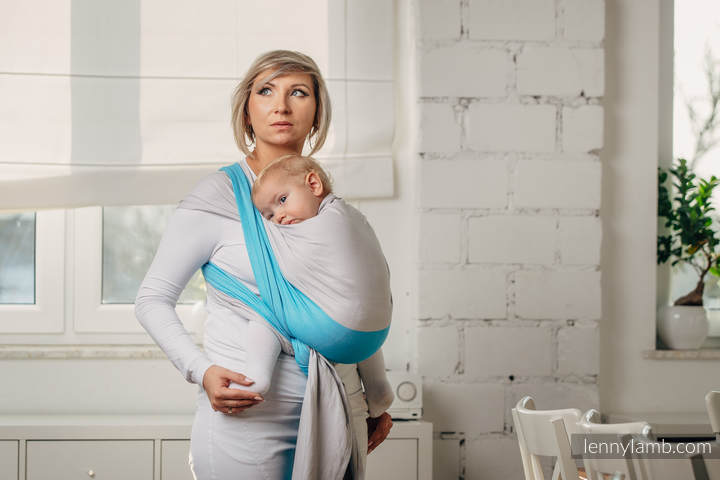 The appearance of a baby in a family is always connected with new spendings. Babywearing is a great idea, but some prices of wraps and carriers may impair your faith in the reasonability of this idea. The high price of babywearing? This is a myth! There are plenty of ideas how to make your adventure with babywearing more affordable!
The first temptation - the cheapest option
The cheapest option does not mean the best option - it is obvious. Unfortunately, frequently the cheapest carrier/wrap is not equal to a good or even not enough carrier/wrap. You should put your trust in a reputable brand. The safety of your child depends on the quality of a product. Additionally, the babyis in direct contact with fabrics. Give proper attention whether the products are safe for your child and whether they underwent regular strength tests, flammability tests, chemical tests. Are you sure there are no have metals? Some companies operate internationally and may be proud of the international test, such as ASTM tests. Of course, LennyLamb products have these certificates. In addition, the products of an acknowledged company, when you stop using them, may be given to a friend or a cousin. You can also sell them in the secondary market! You may also look for LennyLamb wraps and carriers and buy them from a satisfied mother.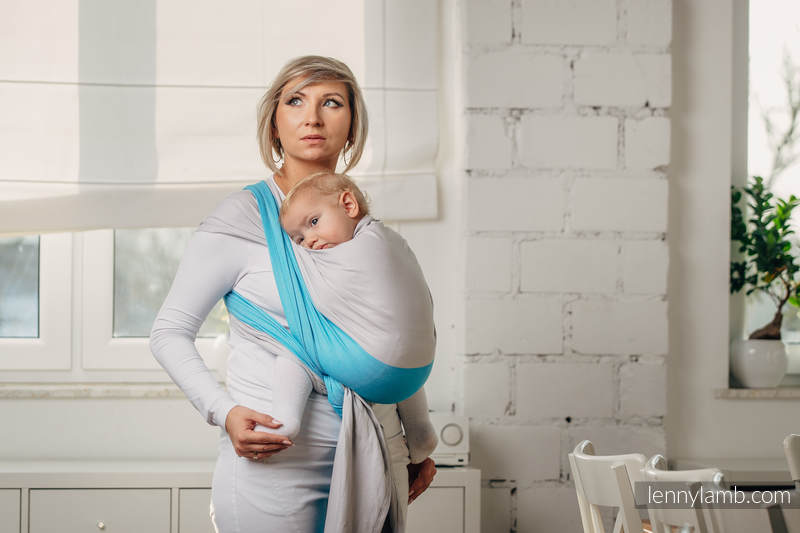 The second temptation - an economical product from a reputable producer is not worth buying.
LennyLamb has never been just a business project. It was born out of passion and we always wanted our products to be accessible. We endeavour to include in our offer products which would make the adventure with babywearing easier. Our offer includes products from the basic one to the exclusive Luxury Line (blends for example, silk, kashmir, the limited patterns). But when you are on a tight budget, pay attention to Basic Line, the cotton products, the second grade, and Outlet, in which we offer the last pieces from the collection.

The third temptation - I choose a universal product.
The next temptation is a budget thinking is the desire to buy the universal product - from a newborn to a toddler, suitable in winter and summer, quick to fit and perfectly tailored for a parent and a baby. Wonders are rarity and before we start searching for our first wrap or carrier, we should first analyze what are we are going to use

Analyze your needs:

Do you see yourself using a wrap?

Do you like active life? Long wandering/travels?

Do you need wrap only for going to the beach, for fast holiday trips, and in general you plan to use mainly stroller

How old is your child?

The cheapest and most universal are wraps. You may start babywearing from his/her first days and continue when he/she is a toddler, it fits the adult in all sizes. It is also not expensive. But you need to know how to tie the wrap! Basic Line costs less than 45 EUR/50USD and it is great at the beginning, it will be suitable for a long time. You can also consider beautiful jacquard from Basic Line for less than 63 EUR/73USD. Take a look at the second grade and Outlet section.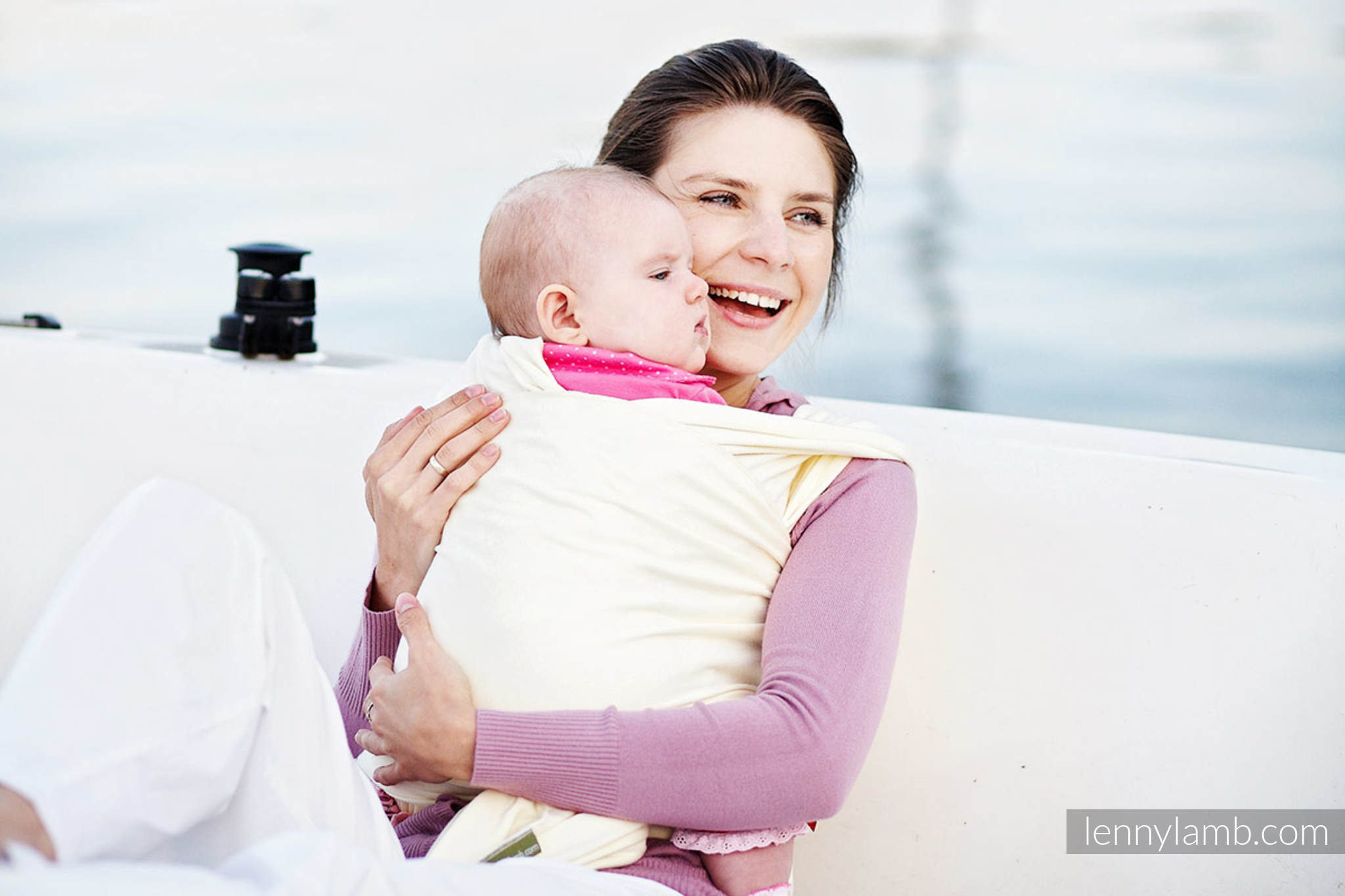 If tying terrifies you, but you want to carry our baby from his/her first day, consider purchasing a stretchy wrap.Tying of the stretchy wrap is not so complicated. The stretchy wrap is easy to use, and if you like babywearing, you may sell the stretchy wrap and buy an Ergonomic Full Buckle Carrier from the Basic Line (80 EUR/90USD).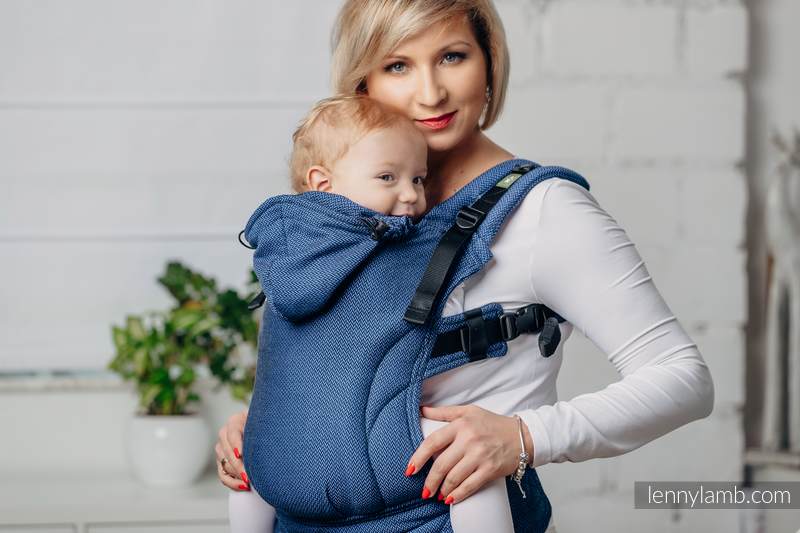 If you feel that the Ergonomic Full Buckle Carrier is he best for you, we suggest two options. The basic Line includes the Ergonomic Full Buckle Carriers (80 EUR/90USD), which have universal colouring and the great quality. You can also consider buying more expensive a regulated carrier - LennyUp, in which you may carry 1 month-old baby up to 2-year-old toddler. This carrier may be used for the whole period of babywearing!
The fourth temptation- it is impossible to carry without the additional equipment.
Babywearing coats make our lives easier. They are practical and comfortable, but they are not a necessity. We recommend carrying babies under the coat, especially the younger one. Wear your coat from the pregnancy period or your husband's hood. You can buy some additives, such as Turtlenecks for two or tie your scarf with finesse! And of you go!
The fifth temptation?

It is not a temptation! Closeness with your child is a priceless value. Building it every day is a task for a parent. Do not look for excuses! Hug your Little Angel strongly and discover the world with him/her!

---