Santa Claus is looking for gifts!
Santa Claus is looking for some gifts
Christmas time is closer and closer – and the hunt for gifts is on! How to choose an original, high-quality and useful present? Of course in LennyLamb!
The best gift for a babywearing mommy or daddy would be – of course – a wrap or a carrier. You'll read here (link) how to choose one. There are many other interesting LennyLamb products too! Have you known them before?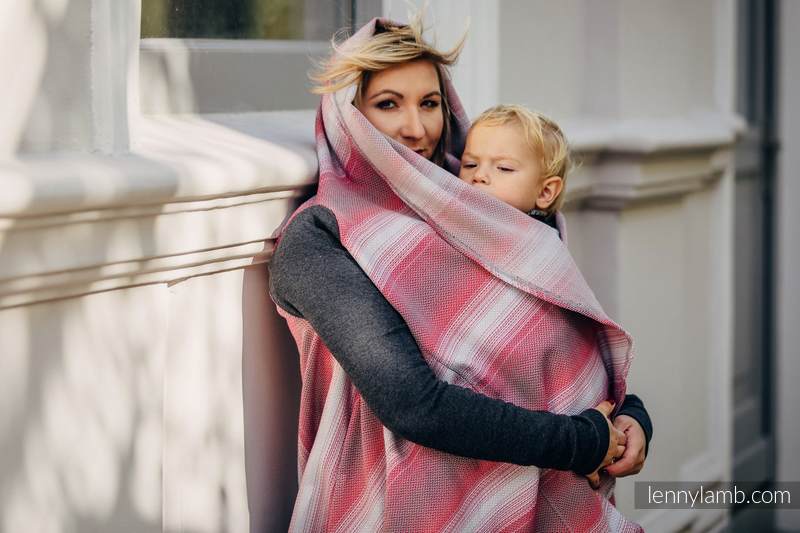 For an adult
A comfortable Cardigan is a real must-have for every fashionable lady. It's made of high-quality fabric and is very soft; it can be used in many ways – to cover a pregnant belly or a child worn in a wrap or a carrier;
A stylish Snood Scarf will add some color to every outfit; it can be used as a scarf or as a hood;
A woman has never enough bags! We know it in LennyLamb – and that's why there're so many different bags in our store. A stylish Hobo bag will fit everything you need – even if you really need many things! A practical shoulder bag – will surprise you with its compact size and features. For the admirers of free hands – we've got comfortable waist bags and sackpacks. Everything - made of wonderful LennyLamb fabric!
Men would appreciate Fleece Hoodies – easy care, warm and so functional.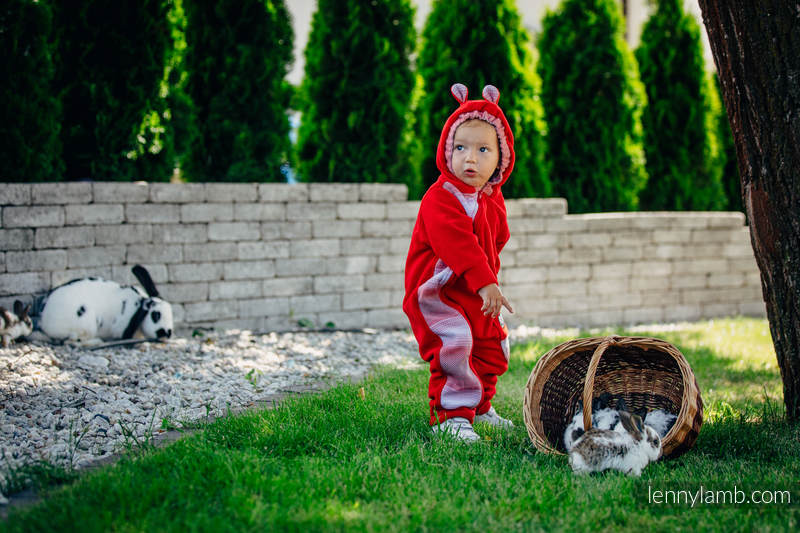 For a small baby
Colorful Muslin Squares and Swaddles will wrap the baby with love and promise of a calm sleep; what's important, they're multi-purpose: a blanket, a bath towel, a bib or burp cloth, a nursing cover, a changing mat, a sunshade and more. LennyLamb Swaddle will make a perfect gift for every baby!
Featherlike Woven Blankets are breathable and give perfect thermoregulation – they'll surely become every child's favorite! Woven Two-Side StoryBlankets spin wonderful stories on blankets in such a way that the obverse does not have a reverse… They will take a child to amazing land of imagination!
Handmade Bear Rompers will turn an everyday walk into a joyful adventure; they're not only colorful and cute but also very comfortable – a special loose design will give the child a freedom of movement.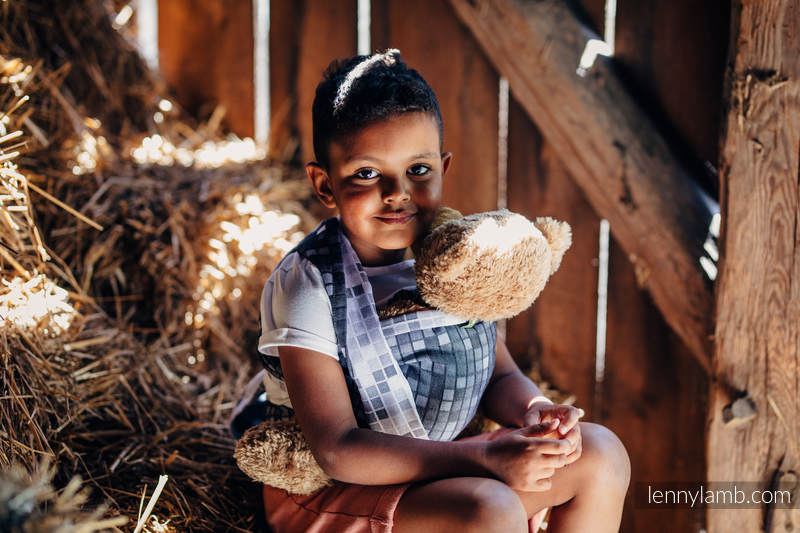 For an older child
Doll Slings and Carriers will make ideal gifts for those children who love to imitate their babywearing parents – and want to carry their toys; Doll Slings and Carriers from LennyLamb are made with the same passion and precision as their "adult" versions – so they will be very comfortable for all the little "parents"!

An original and beautiful cut of LennyLamb Coats will win every little lady or gentleman's heart. They are made of LennyLamb fabric – so joyful and comfortable!
Leg warmers LennyLegs are perfect to keep the child warm and they "grow" with the little one – their universal size will fit both a baby and a toddler.
This is only a part of wonders that hide in the LennyLamb store – come and visit our webshop to find your ideal Christmas gift!
---