LennyLamb wonderful story
People love a story of a company's creation! How did LennyLamb start? How did you come up with the idea of making baby wraps? How did your company develop from making carriers in a flat in Warsaw into the company it is today? The company that produces not only wraps and ring slings but also ergonomic carriers, WrapTais and onbuhimos, babywearing apparel, kids clothes and so much more?

The best stories usually start with love and passion. They grow by sticking to their principles and by working hard. And with a hint of luck. This is the LennyLamb story. Babywearing and the idea of attachment parenting have been Asia Bogdan's great passion. Those who remember Asia from the beginning of LennyLamb would never forget her amazing babywearing meetings where she shared her babywearing knowledge with other parents with patience and devotion.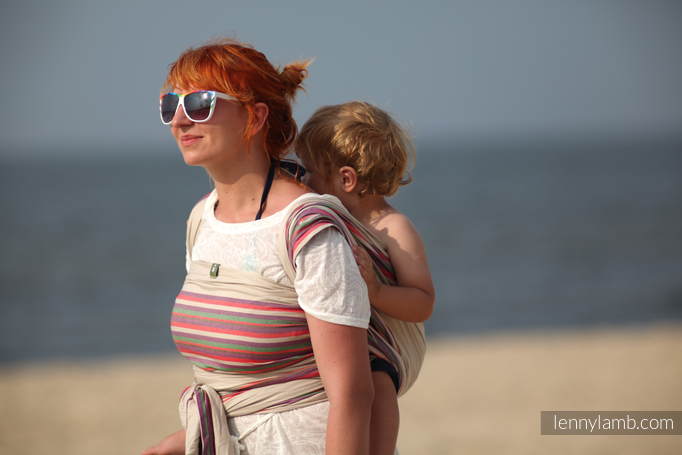 Many have asked, what are the origins of the name LennyLamb? Michał Bogdan,who is the brain behind this, he once told us a story where he wanted LennyLamb to be associated with the joy and play. And are not lambs cute and playful? The name was chosen perfectly and this vibe can be found in all our products! Our colourful and joyful patterns are still part of LennyLamb's designs.

Part of LennyLamb's success lies with the founders themselves - extraordinary and strong women, who through perseverance and hard work were able to make their dreams come true. LennyLamb was established in June 2008 by two sisters - Asia and Kasia and their husbands - Michał and Piotr. Kasia Sikorska's love of fabrics turned into the perpetual search for the most beautiful and striking colour combinations and explores interesting patterns. She is the mind behind all of LennyLamb's photoshoots. Whereas, Michał is an IT specialist with an additional passion for graphic design. He is always looking for inspiration and is always exploring and creating new weaving techniques by applying his knowledge of computer programming of the looms. Piotr Sikorski is a textile geek and specialist. He is a fabric specialist and is the one who converts the team's ideas into reality. And one cannot forget about the most important members of the LennyLamb family - kids! Franek, Jaś, Hania and Ewa, Marysia, Ignaś and Szymon have all been part of writing the LennyLamb story.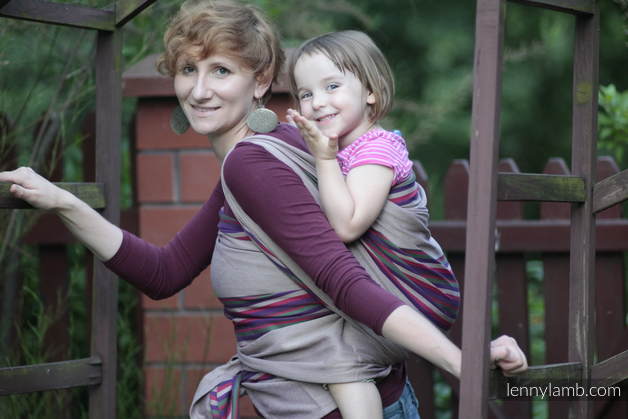 The first LennyLamb products were striped woven wraps and ring slings along with stretchy wraps. Afterwards, MeiTai carriers and babywearing fleeces were added to the offer .The first MeiTai carriers were not wrap conversions. At the beginning LennyLamb not only made babywearing products but also cloth diapers!!! the LennyLamb founder - Asia Bogdan - runs babywearing classes on her own in Warsaw!
The first LennyLamb jacquards were woven 4 years ago, in 2013. The pattern was Rose and it was available in a few colours. One of the most popular LennyLamb pattern. Lace was introduced on the April 25, 2013. The Lace design has been woven for 4 years now and has been sold in 30 colours. Next LennyLamb jacquards are also the most beautiful pieces of art – we could go on and on about the love we have for our collection, Galleons, then Rainbow Safari and much more. The first wraps on LennyLamb own looms were innovative "Colours of" and one of the greatest LennyLamb hits, inspired by traditional handwoven fabrics - Little Love series.
The company produces single-origin products where all the stages of production - starting from a germ of an idea, through weaving the fabric, and finishing with sewing and packaging, all of this takes place in one location. LennyLamb is a company which still creates innovative and beautiful solutions for babywearing.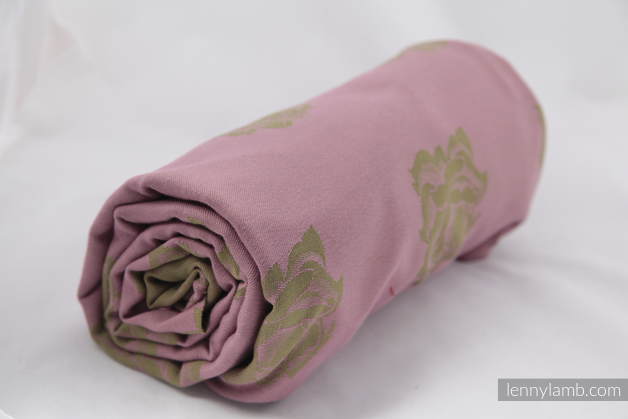 The next important step for the company was creating Ergonomic Carriers in March 2014. The design was improved in August 2015. The second generation carriers were made without the stitched seat darts since then and are still very popular – loved by many parents and their babies! LennyLamb added WrapTais and Onbuhimos, also many accessories. In 2017 the new adjustable carrier LennyUp was launched and is loved by parents around the world.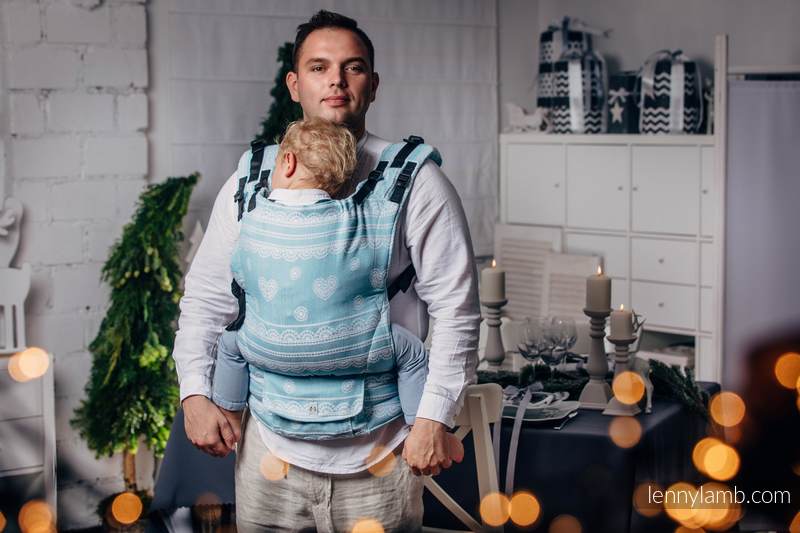 As part of this innovation, LennyLamb has always listened to their customers. New blends - with bamboo, wool and silk along with Softshell Coat were added because it was what we heard was needed.

In LennyLamb, we work to create wonderful wraps, beautiful carriers, useful babywearing apparel, cute kids clothes, woven blankets for you every day. We work hard with love and passion to make your parenting journey easier, adding beauty and so you can enjoy your baby's smiles!!!

---