A wrap or a carrier ?
A wrap or a carrier?

It comes as no surprise that one can't raise a child without carrying him/her.

Therefore, many parents decide to use a baby wrap or a carrier as help. It is a perfect solution as when using a wrap or a carrier a parent has the hands free so he/she can do the housework or take care of the older baby. At the same time the baby is close to the parent.
Once you've made the decision you want to babywear you need to answer this question - a wrap or a carrier?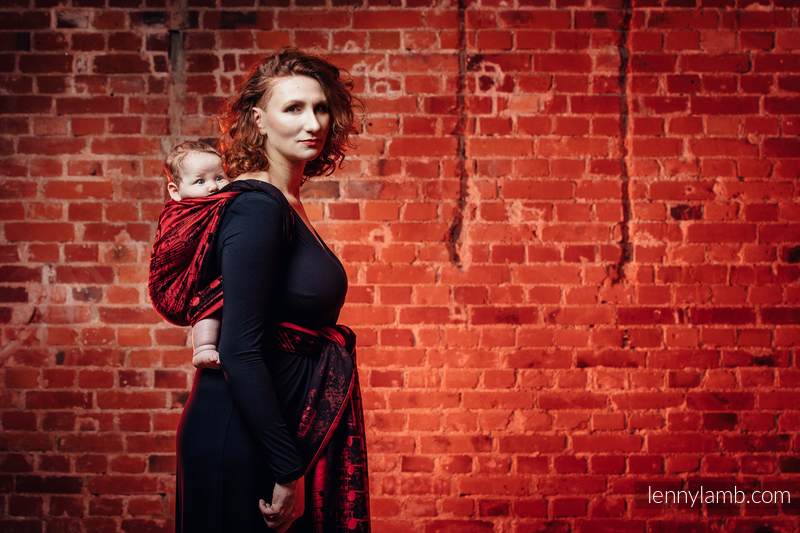 The biggest advantage of a woven wrap is its versatility. Unless your baby has some health problems, you can use a woven wrap from the very first days - it is perfect for a newborn baby as well as for a 3-year-old. It can be worn in many ways, the same wrap will fit parents of various body shapes and sizes. Irrespective of the baby's age, weight or the stage of development, it is always a good choice. All you need to do is choose the appropriate carry.
As a matter of fact, there is no maximum weight of the baby for using the wrap. It can be used as long as the baby wants to be carried and you still have enough strength to do it. You can use a woven wrap for front and back carrying as well as carrying on your hip.
What many would consider a disadvantage of a baby wrap is the fact that it needs to be tied. Sometimes parents are afraid that they don't have enough skill to tie the wrap correctly. However, there is a detailed user manual added to each LennyLamb wrap thanks to which you can easily learn using a woven wrap. On our YouTube channel you will also find video tutorials presenting various carries. You just need to try and you will learn that wrapping is not difficult :)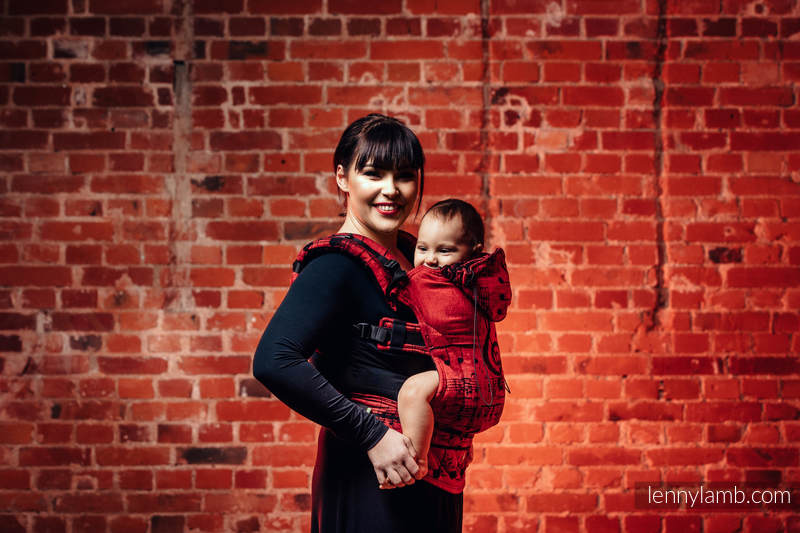 If you still feel that using a woven wrap is not for you you may choose an ergonomic carrier - it is of utmost importance that is it ergonomic. It is the only way to make sure your baby is placed in a healthy correct position. LennyLamb Ergonomic Carrier is a type of a soft structured carrier for which we have designed a special system of the straps and buckles so as to provide you with a carrier which assures perfect fit. It is made of the same fabric that we use for producing our wraps. It can be used for babies aged six weeks and upwards. The new adjustable carrier in our offer LennyUp can be used after 1. month and grows with your baby. The maximum baby's weight is 20 kg. It can be used for front and back carry. An ergonomic carrier is a solution which doesn't require tying. You just need to buckle it, adjust by pulling the straps and it's ready!
To sum up, there is no one unambiguous answer to the question of the better choice. Both, a woven wrap and an ergonomic carrier have some advantages and drawbacks. Having considered your baby's age, needs and your preferences it is up to you to decide which solution works better for you.
---